The EU assessed the completion of the first phase of electronic Declaration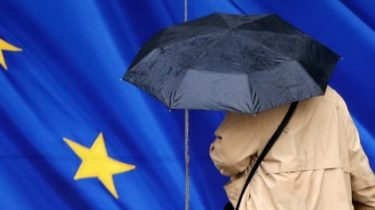 The EU assessed the completion of the first phase of electronic Declaration
© Reuters
NACP should proceed to verify the data, noted in dippredstavitelstva.
The EU delegation said that the completion of the first phase of electronic Declaration is an important part of anti-corruption reforms in Ukraine.
Charge d'affaires of the EU delegation to Ukraine Thomas Frellesen noted that the turnout of applicants was very high, and the work of the Ukrainian authorities and the involvement of society to the issue of e-Declaration is very important for the fight against corruption.
See also: What weighs more: cash Kernes or five hundred iPhone7? Difficult test for e-declarations
"The completion of the first round of e-Declaration of state – as a result, we have witnessed a very high turnout among the opponents of the Declaration marks an important stage of anti-corruption reforms in Ukraine. Effective use of electronic Declaration system provides an important tool to increase accountability of public servants and public confidence in them. The efforts of the Ukrainian authorities to start and maintain operation of the system, as well as consistent involvement of civil society in this process was very important for current progress in this issue", – UNIAN cites a quote Frellesen.
See also: Heavyweights e-Declaration. How much cash in pounds store of Ukrainian politics
He stressed that the successful launch of the system should be combined with effective and smooth functioning. According to Frellesen, on the order verification submitted by the officials and politicians declarations.
"Now begins the important phase of control and verification of submitted electronic declarations. NACP must be able to work fully independently and free from any political interference. The Agency should obtain the necessary funds to perform its important functions for the verification of the information submitted in the declarations," said the diplomat.
He stressed that the EU remains committed to the idea of supporting the Ukrainian government in its fight against corruption.
As previously reported, on 30 October , the first stage of submission of electronic declarations for the year 2015 for persons who hold responsible and very responsible position.
Prosecutor General Yury Lutsenko said that the national Commission for prevention of corruption prepares to go to for declarants to visit and check whether their homes are declared things, in particular, specified in the declarations in cash.
The national Agency on corruption prevention will conduct the review of electronic declarations of civil servants
TSN. Wounds
Today, 08:43
Add to favourites
First it will be people's deputies, prosecutors and judges. How long will the test still unknown. Will start it as soon as adopt appropriate procedures in the Ministry of justice. Will check the origin of the declared property and assets. Promise, only to establish the fact of corruption, it will go to the police.
Comments
comments