Every second highest official in Ukraine do not trust banks – Bloomberg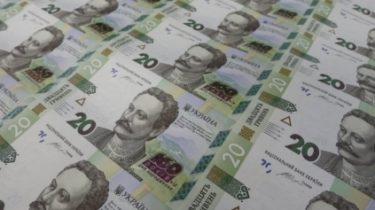 Every second highest official in Ukraine do not trust banks – Bloomberg
© UNIAN
The publication claims that the Ukrainian authorities do not trust the local currency.
E-the Declaration of the higher officials of Ukraine show that the Ukrainian national currency and banking system of the country can not be trusted.
It is reported by news Agency Bloomberg.
"The Declaration of the Chairman of the Central Bank Valeria Gontareva shows that it retains most of its savings – about 1.8 million – in US dollars, though, and entrusted them to the state Bank. This should be a signal to those who hold the Ukrainian currency to get rid of it", – writes mass media.
However, the Prime Minister of Ukraine Vladimir Groysman declared that has 2.4 million, 870 thousand dollars. and 460 thousand euros in cash; his wife was called 372 thousand. and 1.6 million.
"This means that every second highest official of Ukraine do not trust the banking system of the country protect their savings," – sums up edition.
See also: Missed. E-the Declaration of the Minister of defence is not enough 6 thousand UAH of income
Recall, October 30, the first stage of submission of e-declarations of Ukrainian officials. Zamestitel NAPC Chairman Ruslan Radetsky announced that more will go to check e-filed returns. Among the first "lucky" were MPs, judges and prosecutors.
The results of the property of officials
Classified material
Today, 13:57
Add to favourites
Thanks to the system of electronic Declaration, last week, officials were open to the people all their cards and show all that they have earned on their highly complex professions with an incredibly small salary. How abundant were the servants and they will be punished those who played by the rules?
Comments
comments