Putin called for the creation of the spetszakona of the Russian nation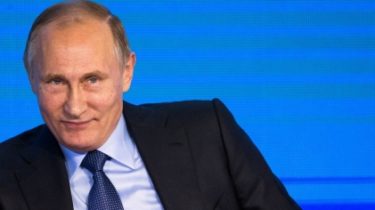 Putin called for the creation of the spetszakona of the Russian nation
© Reuters
Not yet resolved the question about the structure that will deal with national issues.
Russian President Vladimir Putin supported the proposal about the creation of the law of the Russian nation.
This writes the Russian "Interfax".
"But what exactly can and should be implemented – must think about it in practical terms, start to work – it's the law of the Russian nation," he said. Putin believes that such a law may increase the strategy of development of national relations in Russia.
He relished and the offer of year unity of the Russian nation. "But you need to choose this year", – said Putin.
He added, currently not solved the question of a special structure, which will focus on national issues at the Federal level.
"The fundamental issue is coordination of authorities that implement the state national policy. Only at the Federal level over 10. Plus structure in the regions and municipalities. But the interaction between them is sometimes very low, neffective not established a permanent cooperation with scientific and expert organizations", – said Putin.
He concluded that "some hope" in resolving the coordination problems of such structures "assigned to the state program, which is now being prepared by the government of the Russian Federation".
See also: how to survive as a nation, we have to spend on the army of 5% of GDP – Poroshenko
Recall that Russia is actively pursuing a policy of denationalization of Ukrainians on its territory. This was stated by Vice Prime Minister Vyacheslav Kirilenko.
Comments
comments