Alasania explained why he fought with power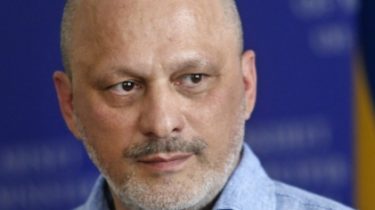 Alasania explained why he fought with power
© UNIAN
Program investigations have become a "cornerstone" bad communications with the government.
Former General Director of NTU Zurab Alasania told why was hampered communication with the authorities during his work.
This writes Radio Liberty.
Yes, he took a principled position on the output channel UA:the First series of investigation programs, in particular the program " Schemes: corruption in detail – RFERL.
"I have with the authorities poor communication. It is because there was a lot Rosselli programs. Politicians are politicians, they always wanted us to be on their side. And we were not on their side. And so the communication is not and was not, so no pressure in that sense too. They could call, they might be offended, so what? It was the program "Schemes" including. The program worked fairly," he said.
See also: After the resignation of Alasania journalists and MPs have been warned not to disrupt the reform of public broadcasting
The head of NTKU Zurab Alasania announced his resignation – he wrote the application at own will. Media Manager explained that he has no desire to participate in an "internal dispute" and complained about the inability to carry out its activities transparently. In connection with the resignation of the head of NTKU journalists and deputies were concerned about the possible failure of the reforms of public broadcasting.
The new head of the National television company of Ukraine following the resignation of Alasania to become his Deputy Alexander Harbin.
Comments
comments