Good sense of humor Parasyuk apologized for St. Nicholas in his e-Declaration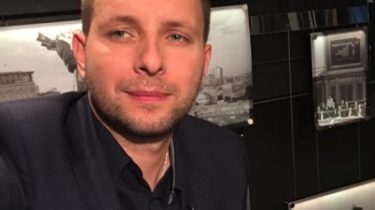 Good sense of humor Parasyuk apologized for St. Nicholas in his e-Declaration
© Facebook/Vladimir Parasyuk
The Deputy explained why he joked during filling of the Declaration.
The people's Deputy Vladimir Parasyuk apologized for his joke in the Declaration, where he indicated that he received a watch from St. Nicholas.
"I want to apologize to Ukrainians for his joke in the Declaration. Watch I really got a gift from the sisters on the feast of Nicholas. However, you shouldn't have to write this in the Declaration in this form," wrote Deputy on his page on Facebook.
See also: "Poor" Lyashko and Tymoshenko abusive. Half of MPs declared more than 100 thousand dollars cash
Parasyuk believed that his joke will show that with ease and without any fear refers to the idea of e-Declaration. He promised today to fix it.
"In relation to e-Declaration I believe that this is a huge step toward the full cleansing power of the corrupt and dishonest officials. And I'm glad that are relevant to the implementation process of e-Declaration in Ukraine", – the Deputy wrote.
We will remind, people's Deputy Vladimir Parasyuk declared the watch, which he gave to St. Nicholas. In the Declaration the people's Deputy stated that the watch Samsung Gear s2, the value of which was $ 7999 UAH he received as a gift 19 December 2015. "Watch. Gift. PS. Brought Saint Nicholas. But I can not say exactly because I was sleeping," said Parasyuk in the description of the property. Later, the MP said that the watch he gave her on the day of St. Nicholas.
The people's deputies refused to increase their salaries and commented on the Declaration of the colleagues
TSN. 19:30
Yesterday, 20:04
Add to favourites
As before, the elected representatives of the people will get about 17,000 – is without surcharges. Also wanted to cut the salaries of officials and the President, but then the discussions went. The scandal with the increase in wages, however, fades on the background of published electronic declarations of civil servants. Now they will be read by law enforcement officers and checked with the criminal code – both real and comic.
Comments
comments