Had a smoke with Snoop Dogg and surprised Kivu. How users made fun of the strange behavior Dobkin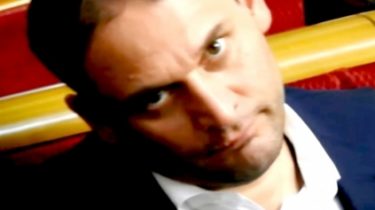 Had a smoke with Snoop Dogg and surprised Kivu. How users made fun of the strange behavior Dobkin
A selection of the best coubs of the scandalous MP
Users of social networks do not cease to play a joke on the Deputy from "Opposition bloc" Dmitry Dobkin, who once again surprised the public with his strange behavior at the session of the Verkhovna Rada.
Read also: Again. Dobkin Jr. booked a tour for 135 thousand Euro and was acting weird in the Parliament
Most clearly the MP ridiculed the users of the service a short video Сoub. TSN.ia collected the best coubs by theme and created some of my own.
See also: Dobkin-senior commented on the strange behavior of his brother in Parliament: "He is fine"
Let's start with the classics of the genre meme "unexpected journey" – that is, an unexpected journey, in which, for this scenario, the Kobe, and sent deputies.
On the Internet there are rumors that the strange behavior Dobkin – a consequence of the use of hard drugs. And, perhaps, he was hiding behind a pillar just for a quick smoke break?
By the way, the former head of Department of counteraction of narcocrime of national police Ilya Kiva expressed outrage at the behaviour of the MP. Our first Kobe the Kiva, too. See below his comment.
And after the "break" was dancing.
Perhaps this is all slander and the Deputy, in fact, not use illegal drugs. But judging by the fact that he constantly twitches, licks his lips and nods, he's obviously got something to hide.
I wonder what he was thinking, considering colleagues in the courtroom.
Comments
comments