Because of "foreign" debts for gas in the Odessa region freezes 10 th city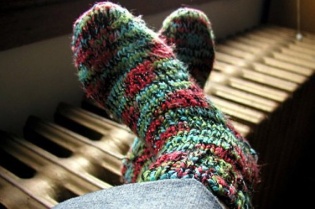 Because of "foreign" debts for gas in the Odessa region freezes 10 th city
© Samizdat
In Teplodar heating was not even a single day.
In the Odessa region, Teplodar freezes. 10 th city was not heated, even a single day. Cold in the apartments, schools, kindergartens, hospitals and other institutions.
As it turned out, no heat, because "Naftogaz of Ukraine" does not enter into an agreement with the municipal enterprise "Odessa CHP plant №2". Moreover, because of the debt of another entity "Replacerange", besides, of private. This is stated in the plot of TSN.19:30.
Urban the boiler is completely ready to work. It would be a gas – run heating it would be possible for a few hours, say in the municipal enterprise "Odessa CHP plant №2". However, "Naftogaz" requires him to pay the debts of the private enterprise "Teplogarant", which used to heat the city.
The mayor of Sochi claims that this company belongs to relatives of the former mayor. Only the city elected a new head, "Replacerange" refused to apply heat to the people. In the utilities saying that to assume someone else's debt means an automatic bankruptcy.
Naftogaz requires about 4 million UAH, said the mayor. As much again could be added to the debt after the court decisions in which the monopolist requires fines and penalties. For the city this amount is simply impracticable.
The city is facing a tough choice – to take on someone else's million debt and to receive gas or refuse to pay and continue to freeze.
The townspeople gather in the town hall for discussion. After collecting citizens – the city Council session. In the session hall – cold, but the debate is hot. In the end, the majority of votes of the deputies rejecting claims of "Naftogaz". Foreign debt the city will not pay. However, that neither officials nor deputies do not know.
For more details see story Elena Chernyaeva.
Comments
comments