Kiev factory of drinks "Rosinka", the court declared bankrupt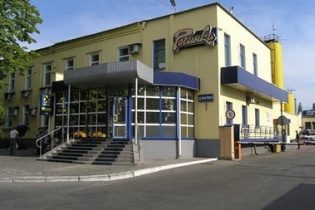 Kiev factory of drinks "Rosinka", the court declared bankrupt
© wikimapia.org
The initiator of bankruptcy has acted Khmelnytsky, OOO "Sirius Extrogen".
One of the largest and oldest in Ukraine, Kyiv plant of soft drinks "Rosinka" was declared bankrupt and started liquidation process.
The corresponding decision on 24 October 2016 adopted Economic court of Vinnitsa region. The announcement published in the Unified state register of court decisions, writes "Interfax-Ukraine".
The bankruptcy process is initiated by Khmelnytsky, OOO "Sirius Extrogen", which has been producing containers made of plastics. The founders of this company are OOO Flovilia Limited (Nicosia, Cyprus) and LLC "Fordon asset Management" (Kiev). Ultimate beneficiary – Anatoly Kipish – he at the same time is one of the owners of the company Nemiroff.
The founders of PJSC "Kyiv factory of soft drinks "Rosinka" are Ruslan and Valentine's Lebedenko, Natalia and Vasily Sokolovsky.
Zavod Rosinka began to work in 1960. Produced alcoholic and non-alcoholic beverages, mineral water, kvass. Among its brands – "Rosinka", "Sophia", "Capri-Sonne" and others.
Comments
comments