MPs with millions in his pockets did not hesitate to take the state money for housing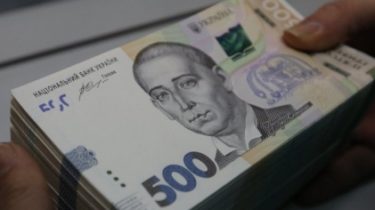 MPs with millions in his pockets did not hesitate to take the state money for housing
© UNIAN
Some wealthy MPs even declared housing that belongs to them or close relatives in the Kyiv suburban area.
In 2015, the 119 MPs who have declared at least a million hryvnia financial assets received compensation for housing.
It is reported by the Committee of voters of Ukraine in Facebook.
According to the Committee, the ten richest MPs, who received compensation for housing were: Vadim Nesterenko, Alexander Vilkul, Eugene Heller, Ruslan Demchak, Eugene Moore, Borislav Rosenblat, Gennady Chekita, Anatoly Denisenko, Oleksandr Presman, Arkady Kornatsky.
Some of the wealthy deputies declared housing that belongs to them or close relatives in the Kyiv suburban area.
"For example, Eugene Heller wrote that he is the owner of the house in nearly a thousand square meters in the suburbs of Kiev, in the village of Kozin. Father Ruslan Demchak, according to the Declaration of the people's Deputy owns a house on 337 sqm in the village of kryukovshchina, which is located two kilometers from Kiev ring road. For example, the wife of the people's Deputy Mikhail Dobkin, according to his Declaration, owns two apartments in Kyiv. However, the MP was also compensated for housing," – said the Committee.
According to Alexey Koshelev, the Chairman of the Committee of voters of Ukraine, after the full launch of electronic Declaration it is obvious that you need to review the system of parliamentary compensation.
"While completely abandon it is not worth it. Because we know that in Parliament there are MPs, for whom this money is critically important," he added.
See also: Homeless winnick and credit Gavrilyuk housing. Top 5 poor politicians and officials
We will remind, before October 30, Ukrainian officials had to complete and publish an electronic Declaration. This event caused a great resonance in the media. So, TSN.ia found out what wrote to the international press in the context of the publication of wealth of Ukrainian officials. General statements for all foreign media was that the promulgation of state powers only increased the gap between people and politicians. The publication also drew attention to the storage by officials of money in foreign currency in cash, not in banks.
Parallel worlds: Ukrainian MPs continue to surprise by reporting on their income
TSN. Week
30 Oct, 20:20
Add to favourites
Those Ukrainians chose those who protect us and serve the house hold millions of dollars, dozens of Swiss watches, diamonds and art collections and expensive wines. Their land, palaces, apartments often do not meet fairly modest salaries. These data are interested not only ordinary citizens but also the officers of NABOO.
Comments
comments