The state special connection service confirmed constant cyber-attacks on e-Declaration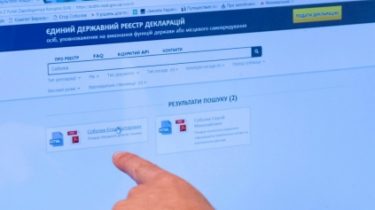 The state special connection service confirmed constant cyber-attacks on e-Declaration
© Reuters
In the last week of declaring the servers NACP worked with excessive loads.
Chairman of the State service for special communications and information protection Leonid Yevdochenko reported cyber attacks on system of e-Declaration.
He stated this at a press conference, reports "European true".
"In peak periods there were 150 documents per minute. The number of sessions, including queries to the registry, there were more than 40 thousand per second. Total traffic (for the period of the Declaration) amounted to 10 terabytes," he said.
Also Yevdochenko said about attacks on the server of the e-Declaration.
"Daily recorded more than 3,000 cybersecurity incidents, including DDoS attacks, and this has complicated the operation of the system," he says.
According to Yevdochenko, in the near future the service will go to law enforcement agencies to establish not only executors, but also customers of these attacks.
He added that no unauthorized interference in the registry is not happened.
See also: NAPC told about the cyber attack on the website of the e-Declaration
We will remind, the National Agency for prevention of corruption has appealed to the Prosecutor General's office of Ukraine concerning technical problems that could lead to failure of the campaign for the electronic Declaration. We are talking about technical problems that arose on 26 – 28 October in the Unified state register of declarations of persons authorized to perform state functions or local self-government administered by a state enterprise "Ukrainian special systems".
Comments
comments