Appeared online resource helping the Ukrainians to save on a communal flat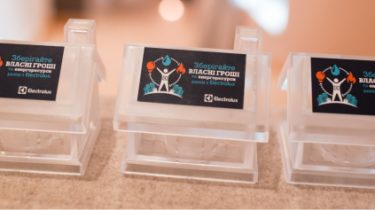 Appeared online resource helping the Ukrainians to save on a communal flat
The question of saving the consumption of utility services for Ukrainians as relevant today as ever, and with the beginning of the heating season and even more so.
In November, bills will increase significantly, so it is time to seriously consider how to reduce energy costs. This will help the social project "Save your money and energy resources of Ukraine together with Electrolux".
It all started with the fact that in 2016 the company Electrolux initiated a nationwide study of the habits of consumption of utilities by the population of Ukraine, which was attended by over a thousand people. To help the Ukrainians to start to rationally and economically use energy resources, on the basis of research was developed over 60 life hacks that are posted on the online platform Electrolux (http://savemoney-electrolux.com.ua/).
In addition, with the help of interactive test-game available on the portal, you can assess your level of knowledge about the rational use of energy resources. Also everyone users will be able to sign the Declaration of energy efficiency in order to join the community of conscious Ukrainians who rationally consume energy and are committed to sustainable development.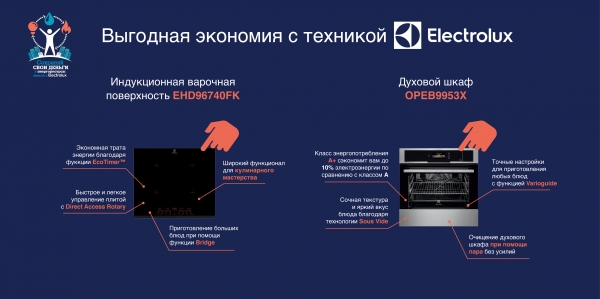 Since energy saving is one of the priorities in the production of the art Electrolux, start economical use of electricity and water is available today with the company's products. Washing machine EWF1408WDL2 c energy class A+++-20 (highest energy efficiency) save 20% energy and water during washing, even in comparison with the highest A+++, and will take care of the clothes, easier Ironing and will easily enter the wash in the busiest schedule.
Dishwasher ESL8825RA with the highest energy efficiency will choose the best solution and will save 30% of electricity and water during operation. Cooking on the hob EHD96740FK will be quick and easy and will see to it that electricity was used sparingly – heating switches off before the preset cooking time, which allows the use of residual heat of the surface. And the oven OPEB9953X ensure yourself sets for your dishes the right temperature, moisture level and cooking time.
Comments
comments