Poroshenko assured that Ukraine has enough coal and gas for the winter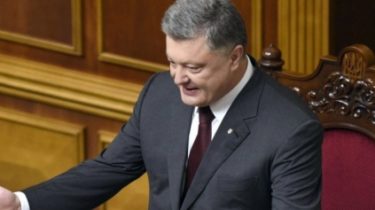 Poroshenko assured that Ukraine has enough coal and gas for the winter
© UNIAN
He also stressed that Ukraine still does not buy Russian gas.
The President of Ukraine Petro Poroshenko said that the country provided enough energy before winter.
He said this during the international economic forum in Lviv, "Interfax".
"One of the achievements that we have demonstrated over the past 2 years … today the share of gas in energy balance energy consumption is about 60%. Today we have sufficient coal reserves, a sufficient amount of gas in storage, and still not buying Russian gas," he said.
All the talk that Ukraine will remain without heat ended. Despite the war, we built the most economically powerful and independent state.
— Petro Poroshenko (@poroshenko) on November 3, 2016
According to the Agency, as of 1 November, the reserves of gas in underground storages amounted to 14 billion 451,24 million cubic meters, down from the beginning of the heating season, which starts on October 13 on 280,79 million cubic meters In particular, on 1 November, the selection of gas from the storages was to 19.73 million cubic meters.
In addition, the reserves of coal in warehouses of thermal power plants of Ukraine for October increased by more than 0.4 million tons and as of 1 November amounted to 1,667 million tons, including grade "A" – 0,735 million tonnes, grades "G" and "D" – 0,932 million tons More than 0.3 million tonnes of inventory is in warehouses TPP.
See also: the world Bank will give Ukraine $ 500 million for the purchase of gas for the winter soon
We will remind, earlier Prime Minister Vladimir Groisman insisted on the need to pump into underground gas storage facilities of about 17 billion cubic meters of gas for the heating season the period of 2016-2017 years.
Comments
comments