Fighters shot from the artillery a peaceful village near Mariupol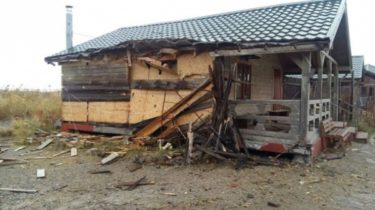 Fighters shot from the artillery a peaceful village near Mariupol
ATO
Today, 12:06
1 of 13

© facebook.com/Вячеслав Abroskin

1 of 13

© facebook.com/Вячеслав Abroskin

1 of 13

© facebook.com/Вячеслав Abroskin

1 of 13

© facebook.com/Вячеслав Abroskin

1 of 13

© facebook.com/Вячеслав Abroskin

1 of 13

© facebook.com/Вячеслав Abroskin

1 of 13

© facebook.com/Вячеслав Abroskin

1 of 13

© facebook.com/Вячеслав Abroskin

1 of 13

© facebook.com/Вячеслав Abroskin

1 of 13

© facebook.com/Вячеслав Abroskin

1 of 13

© facebook.com/Вячеслав Abroskin

1 of 13

© facebook.com/Вячеслав Abroskin

1 of 13

© facebook.com/Вячеслав Abroskin
© facebook.com/Вячеслав Abroskin

© facebook.com/Вячеслав Abroskin

© facebook.com/Вячеслав Abroskin

© facebook.com/Вячеслав Abroskin

© facebook.com/Вячеслав Abroskin

© facebook.com/Вячеслав Abroskin

© facebook.com/Вячеслав Abroskin

© facebook.com/Вячеслав Abroskin

© facebook.com/Вячеслав Abroskin

© facebook.com/Вячеслав Abroskin

© facebook.com/Вячеслав Abroskin

© facebook.com/Вячеслав Abroskin

© facebook.com/Вячеслав Abroskin
The terrorists decided to intimidate residents.
Fighters covered by artillery fire , the peace village of Grape under Mariupol.
This was announced by the chief of the Department of the National police in the Donetsk region Vyacheslav Abroskin on his page in Facebook.
"Last night militants fired Grape (Mariupol). The streets of Central (ex-Soviet). This street is adjacent to Mariupol", – he wrote.
According to Abroskin, the shelling no casualties. At the same time, the militants have damaged the gas pipeline, having left without gas supply 600 households.
"The examination results it can be argued – Russian mercenaries deliberately shot peaceful village from guns to intimidate the residents of Mariupol", – he added.
Note, the ATO headquarters recorded rocket attacks on Ukrainian positions and under the Crimean. Also militants from "Grad" and cannon artillery conducted dense fire near Novoaleksandrovka, the village of Lugansk and the nut.
In General, during the day in the East 47 times militants opened fire on the Ukrainian military. Often beaten on the Mariupol direction – from grenade launchers fired at Pavlopil and Marinka. In the morning fired at Shyrokyne, near Krasnogorovka fired 120 x mortars.
In Donetsk direction was fired at Trinity, Novgorod and Avdeevka.
We will remind, on the eve of Marinka militants fired at the school. The terrorists thrashed with machine guns.
Comments
comments