From the website Poroshenko disappeared news about the conversation with the President of Kyrgyzstan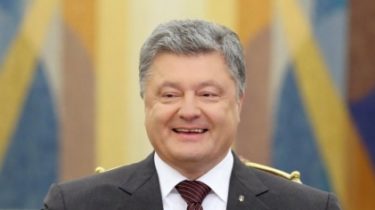 From the website Poroshenko disappeared news about the conversation with the President of Kyrgyzstan
© UNIAN
The text remains in the Google cache .
From the website of the President of Ukraine Petro Poroshenko has deleted the message on his telephone conversation with President of Kyrgyzstan Almazbek Atambayev.
News called "the President of Ukraine has held a phone conversation with President of Kyrgyzstan" appeared on the official website of the Ukrainian head of state on 2 November. Now it's not on the website, but it remained in the Google cache.
"Petro Poroshenko and Almazbek Atambayev discussed ways to overcome the problems encountered with the supply of Ukrainian products to Kyrgyzstan due to the restrictions by Russia of the transit of Ukrainian goods, as well as possible alternative routes of transportation" – was stated in the text.
Subsequently, in the Administration of the President of Kyrgyzstan denied this conversation and suggested that Poroshenko could anyone to play.
Comments
comments