Geographical "gaffe" President Poroshenko has explained, where is Galicia located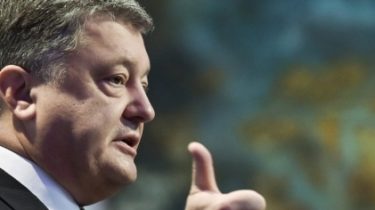 Geographical "gaffe" President Poroshenko has explained, where is Galicia located
© UNIAN
The reason for the geographical confusion was the biography of the Minister Kasalica.
President of Ukraine Petro Poroshenko has occurred geographical gaffe.
The incident happened with the head of state during a speech at the XVI International economic forum "Lviv Factory of Europe," writes Gal-info.
"Energy Minister Igor Nasalik, it is, unfortunately, not a Galician", – said Poroshenko.
But the audience corrects him and said that did Galician.
"Yes? I thought he was from Ivano-Frankivsk region", – said the President.
"This is Galicia," explained Poroshenko once again present in the courtroom.
"I'm sorry" – with a smile he said.
See also: Bukovina official to embarrass the Minister, calling the region "repressive"
Note that Igor Nasalik was born on 25 Nov 1962 in Alexandria the Kirovograd area, but grew up in Rogatin. He was mayor of Kalush.
Earlier Dnia prepared the test with the most popular confusion of mayor of the capital Vitali Klitschko. Try to finish the ridiculous statements of the mayor of Kiev.
Comments
comments