In the occupied Pervomaisk, the Russian security services are investigating the explosion of the ammunition depots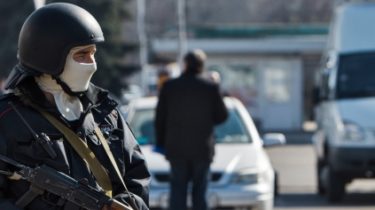 In the occupied Pervomaisk, the Russian security services are investigating the explosion of the ammunition depots
© Getty Images
During the explosion on the territory of the College was destroyed the complex R-330 "Resident."
In Pervomaisk to investigate the explosion at the College came the Commission of inquiry of the Russian special services.
This was announced on his page in Facebook wrote the co-chair of the KI – "right right" Dmitry Snegirev.
"According to local sources, the Commission of inquiry investigating the circumstances surrounding recent high-profile events – the undermining of stores of BK, which led to numerous casualties among the servicemen of the armed forces and the destruction of standard equipment", – he wrote.
According to Snegirev, now the Commission of inquiry fulfills several versions of the incident, in particular, careless handling of fire and sabotage.
"On the 29th of October on the territory of Pervomayskaya industrial and pedagogical College (the former vocational school № 31) at: vul. Potemkin, 39, was an explosion of stores of BK. According to preliminary information, the explosion destroyed the complex R-330 "Resident" and received significant damage to the College dormitory, reformed in the barracks. In the barracks based unit of the separate company of electronic warfare division and the 6th motorized rifle regiment of the 2nd army corps of the "people's militia LNR", – he reminded.
Separately Snegirev emphasized that the Commission does not consider the original version of the shelling by the APU.
In turn, referring to the major General of the reserve of the security service of Ukraine Viktor Yagun, the activist said heavy armored vehicles, which previously was based on the territory of the school, bred in the village of Kalinovo.
Earlier, the militants shot from the artillery a peaceful village near Mariupol. The terrorists decided to intimidate residents.
Comments
comments