Militants kidnapped in Mariupol brother SBU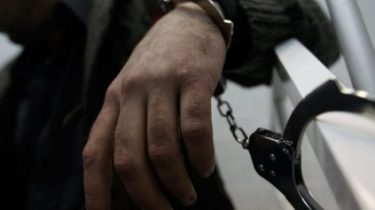 Militants kidnapped in Mariupol brother SBU
In captivity of militants are 110 Ukrainians.
Ukraine is ready to give three for one Ukrainian prisoner. This was stated today by the Chairman of SBU Vasiliy Gritsak in Kramatorsk during a meeting of the Council of churches. However, today it became known about the new prisoner is a brother of the employee of SBU in Donetsk region. With him the connection was broken on 19 October, but only now the information about his abduction was confirmed officially.
This is stated in the plot of TSN.19:30.
Brother of the employee of SBU in Mariupol lived and worked at the seaport. How he managed to kidnap and transport in the occupied Donetsk, Ukrainian law enforcers not yet tell.
However, the head of the SBU said that relatives of his colleagues who live in the occupied territories, has repeatedly received threats from representatives of the pseudo-republics.
Currently in the official list of prisoners by fighters of the Ukrainian – 110 names. It is known for certain about the places of stay 57 of the Ukrainians. The militants used demanded to give them the 618 people, but in the list – a lot of people who do not have to do the fighting, and some criminals.
For more details see story Irina Markevich.
Comments
comments