In the occupied Crimea were handed an updated indictment ruling Umarova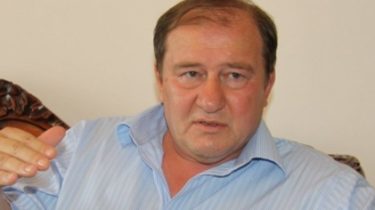 In the occupied Crimea were handed an updated indictment ruling Umarova
© UNIAN
The leader of the Mejlis refused to provide any testimony.
Employees of the Russian FSB gave the updated indictment ruling , Deputy Chairman of the Majlis of the Crimean Tatar people Ilmi Umerov.
This was reported by his lawyer Emil Kurbedinov in his video message, reports UNIAN.
According to Kubedinova, Umarov issued an updated resolution which specified the charges in connection with the receipt of examination results. The lawyer said that the investigation was directed on examination materials that were removed on the ATR, to check them for extremism.
Read also: Poroshenko spoke with Merkel about the treatment Umerov in Germany
"What, of course, the examination answered satisfactorily… These data were included in the resolution on attraction as accused" – said Emil Kurbedinov.
The lawyer added that in this context the investigator decided to conduct another interview with Ilmi Umerov, but he refused to give any testimony.
See also: umer likened conditions in the asylum to the torture
We will remind, the leader of Crimean Tatars were arrested on 29 January 2015. In June, the former lawyers of Nadezhda Savchenko mark Feigin and Nikolai Polozov said that come in as defenders.
August 9 runners reported an unprecedented violation of the criminal code on the part of judges.
Thursday, August 18, it became known that Umerov transferred to a psychiatric hospital. His daughter, Aisha Umerov said that mentally he is healthy, but is sick with Parkinson's and diabetes. After a few days in the hospital as Umerov has deteriorated sharply.
7 Sep Umerov was released.
Ilmi Umerov was released from Simferopol neuropsychiatric hospital
TSN. Pdsmi day
7 September, 23:53
Add to favourites
About this informed the lawyer of the Deputy Chairman of the Majlis of the Crimean Tatar people. Mark Feygin has already arrived in Crimea to meet with his client. Release Umerov from the occupation authorities demanded the US and the EU, and the UK. Deputy Chairman of the Mejlis was taken to a mental hospital more than two weeks ago on involuntary examination, despite his heart problems and diabetes.
Comments
comments