MP-radical photographed in a luxury house surrounded by guards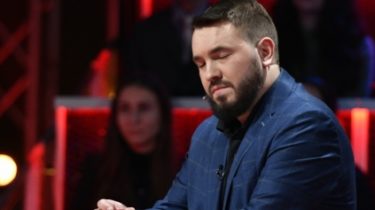 MP-radical photographed in a luxury house surrounded by guards
© Dnia
Andrey Lozovoy said, where did the money for property in Kiev.
Eyewitnesses photographed the people's Deputy from the Radical party Andrei Lozovoy near the house in a luxury residential complex in the Pechersk district of Kiev. The MP was accompanied by security, which made for Lozovoy "corridor" to get from the house to the car.
This footage was aired on the talk show "Right to Vlad," on channel 1+1.
The Deputy said that he had no protection in the classic sense of the word, and is "comrades, brothers-in-arms, some of them from time to time with me after a few attacks."
Lozowy said that he lives in an apartment that belongs to his mother, and it was bought before he became an MP. On the question of where she, the pediatrician, the money on luxury property, the Deputy said, "first, my father is a businessman, and secondly, it is inherited third, it sold the property to Exactly. Everyone knows about it".
See also: NACP told when to expect the first criminal proceedings for illicit enrichment officials
The people's Deputy noted that it is not declared this place as moved to it this year, and the Declaration would be submitted in 2015.
Recall, MP from the Radical party Andrei Lozovoi declared 50 thousand dollars, 150 thousand euros and 800 thousand UAH in cash. According to the MP, he doesn't keep money in banks because they do not believe them.
He is photographed in a luxury house in Pechersk bodyguards
Policy
Yesterday, 23:35
Add to favourites
The neighbors of the people's Deputy from "Radical party" Andrey Lozovoy recorded as the MP comes in apartment complex in elite district of Kiev and enters the house through the corridor of guards. Willow tried to explain how has the means for a prosperous life.
Comments
comments