Reva told about the failure of the subsidies in the Odessa region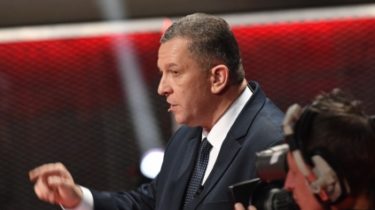 Reva told about the failure of the subsidies in the Odessa region
© Dnia
Minister blames local authorities.
Local authorities failed to work for the purpose of subsidies in the Odessa region.
This was reported by Minister of social policy Andrei Reva, speaking in Parliament, transfers "UNIAN".
"There subsidies total failure from lack normally approved by the head of the regional Department of social protection and finishing of all vertical that is there," said Reva.
According to the Minister, it receives numerous requests from residents of the area, indicating the poor work of bodies of social protection, which is why it will take under personal control this situation.
"I create a special assistance of the Odessa region, which would allow to intensify the work on subsidies to the population", – he added.
See also: Groisman came up with an alternative to subsidies for Ukrainians
Earlier, Reva said that nensuring the "minimal salary" will not affect the calculation of subsidies. According to Reva, the following year, when calculating for the heating season 2017/2018 according to the current law will be taken to income for the year 2016. Thus, if the legislation does not change, the increase of the minimal wage will be counted only in the season 2018/2019.
Comments
comments