Stolen by hackers e-mail Surkov coincide with the materials of the SBU – Gritsak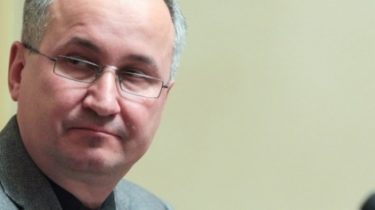 Stolen by hackers e-mail Surkov coincide with the materials of the SBU – Gritsak
© UNIAN
The head of the SBU commented on the existence of emails with email assistant Putin.
Obtained during the breaking of mail of the Russian presidential aide Vladislav Surkov, the letters do exist and coincide with the data of the Ukrainian intelligence services.
This was stated by the head of the security Service of Ukraine Vasyl Hrytsak.
"I can confirm that such letters exist. The so-called "Cybermonday" produced these materials. Now they are investigated in SBU", – he said.
According to Hrytsak, extracted by hackers letters on many points similar to one another with letters of the Ukrainian security services seized, in particular, during documenting the attempts of education in Transcarpathia psevdorespubliki.
"And information that is written in these letters, which were extracted in the "Cybermonday", very similar, that is, methods, ways of doing all these things on the documents that officially appear in the criminal proceedings. It's true," said the head of the SBU.
We will remind, the Ukrainian hackers "Cyberhunt" 24 Oct, stated that the alleged access and full control of the correspondence in the mail of the Russian presidential aide Vladislav Surkov.
The site InformNapalm published online some of the documents that the Ukrainian hackers gained while hacking mail Surkov. "Hacktivists" have provided a file with the gigabytes of information they took from the mailbox reception Surkov. Also, the text stated that the hackers gained access to a PC located in the office of the assistant to the Russian President.
In the administration of the President of the Russian Federation familiarized himself with the published correspondence and stated that marmots do not use e-mail.
In turn, the interior Ministry also confirmed the authenticity of the correspondence of Putin aide Surkov. Law enforcement officers conducted the relevant examination.
Comments
comments