Kidnap people and steal cars. The police of the Donetsk region told about the crimes of the militants "DNR"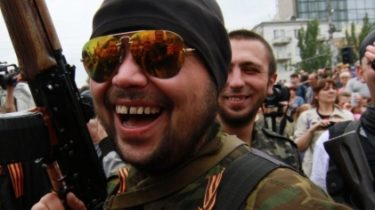 Kidnap people and steal cars. The police of the Donetsk region told about the crimes of the militants "DNR"
© UNIAN
The chief of police of the Donetsk region called the number of offenses in pseudorepublic over the past 10 months.
In the last 10 months of this year in the so-called "DNR" , the Ukrainian police recorded 411 criminal offences.
The greatest number of calls to law enforcement came from the Donetsk — 257. Wrote about this on his page in Facebook the head of the police Donetsk oblast Vyacheslav Abroskin.
See also: Rozenko told the conditions under which Ukrainians with "LNR" and "DNR" will pay pensions
Slightly fewer applications recorded in Horlivka — 53, Makeyevka — 36, Debaltsevo — 25, Enakievo — 17 and Yasynuvate — 8.
"And this is only the official address. Full statistics on the crime situation in "DPR" no. As they say victims in the occupied territory, crimes committed by militants and "policemen", but the statement they do not accept, and even threaten violence," — said Abroskin.
According to the head of the Department, most in the "DNR" kidnapped a car. So, has registered 105 cases of such crimes.
Also in the "DNR" stealing personal belongings (58 cases) and engaged in fraud (21 cases).
The police also reported 25 killings in the occupied territories and 21 cases of abduction of citizens. 17 once in the police declared unlawful imprisonment.
Recall that in the so-called "DNR" take measures to resupply the terrorist units. However, about 60% of men who received a summons, ignored it and have not arrived to a military registration and enlistment offices.
Comments
comments