In Kiev, the guys at Mercedes at high speed collided with two cars and tried to escape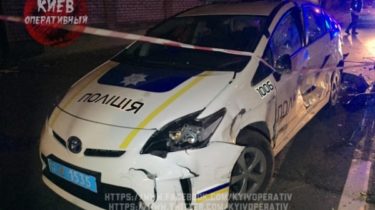 In Kiev, the guys at Mercedes at high speed collided with two cars and tried to escape
Kiev
Today, 10:09
1 of 9

© Facebook/Kiev Operational

1 of 9

© Facebook/Kiev Operational

1 of 9

© Facebook/Kiev Operational

1 of 9

© Facebook/Kiev Operational

1 of 9

© Facebook/Kiev Operational

1 of 9

© Facebook/Kiev Operational

1 of 9

© Facebook/Kiev Operational

1 of 9

© Facebook/Kiev Operational

1 of 9

© Facebook/Kiev Operational
© Facebook/Kiev Operational

© Facebook/Kiev Operational

© Facebook/Kiev Operational

© Facebook/Kiev Operational

© Facebook/Kiev Operational

© Facebook/Kiev Operational

© Facebook/Kiev Operational

© Facebook/Kiev Operational

© Facebook/Kiev Operational
The accident injured four people.
In the night of Sunday, November 6, two guys on a Mercedes at high speed collided with two cars. The accident occurred on the street borshchahivska.
See photos: In Kharkov minibus collided with a passenger car in a fatal accident
According to "Kyiv Operational" seriously damaged a police Prius and Daewoo Matiz. Perpetrators of the accident did not stop, but continued moving. However, after half a mile on the turn with the rear wheels of the car came off the tire.
The car stopped and the driver with the passenger trying to escape. Violators were detained by patrol police.
It is reported that the accident injured four people – all were hospitalized with injuries of varying severity. On-site work operations group.
See photos: Odessa road accident with participation of the collector occurred due to the police chase criminals
Comments
comments