The MP Hammer confirmed the involvement of the son to the accident in Kyiv and promises not to interfere with the investigation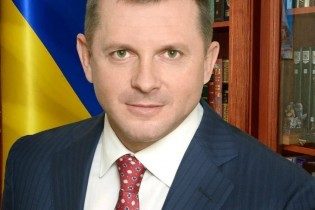 The MP Hammer confirmed the involvement of the son to the accident in Kyiv and promises not to interfere with the investigation
Igor Molotok© Igor The Hammer / Facebook
He stated that he undertakes the treatment of victims.
The press service of MP Igor Hammer confirmed that night of the accident in Kiev, which was injured four people, occurred with his son Denis.
This is stated in the message of the parliamentary group "people's Will".
Read also: the Court has appointed eks-to the official "uz" a minor penalty for committing a scandalous accident
Hammer in Facebook have expressed condolences to the victims and promised not to interfere with the investigation of the accident.
"Regardless of whose fault the accident occurred, my sincere sympathy to the victims. The treatment of victims take on. Along with this, in no way will interfere with the objective investigation of circumstances of road accident".
Earlier involvement in the accident of the son of people's Deputy said volunteer Roman Sinitsyn. According to him, Denis Hammer, along with a friend staged a drunken race.
Comments
comments