Volunteer: Driver, luxury Mercedes, which crashed into a police car, was a son of the MP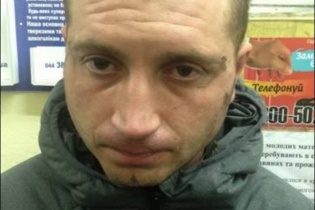 Volunteer: Driver, luxury Mercedes, which crashed into a police car, was a son of the MP
David Hammer© Roman Sinitsin
He and a friend made the night of drunken race.
The culprit of road accident in Kiev, which was severely damaged, police Prius, was the son of people's Deputy Igor the Hammer – Denis.
It is reported by the volunteer Roman Sinitsyn in Facebook. He noted that a Hammer was formerly the Deputy from "Party of regions", and now represents the group "will of the people".
See photos: In Kharkov minibus collided with a passenger car in a fatal accident
"Tonight Denis and his friend staged a drunken race in Kiev on Mercedes GL. Knocked out Matiz pizza Mamamia and the Prius Patrol police of Ukraine. Sent 4 people to the hospital with injuries of varying severity. Ran from the cops. First a Mercedes, then when he "rossola" to turn left the car and ran yards. Do not run away. Interesting. And Dennis sit down?", – wrote in the social network Sinitsyn.
Attention in the post is profanity.
Earlier it was reported that the Kiev-Svyatoshinsky district court sentenced former official of "Ukrzaliznytsia" Ivan Fedorko accident, which injured the family of photographer Maxim Levin. Fedorko decided to award only a fine of 8500 UAH or deprivation of the right to operate vehicles for 1.6 years.
Comments
comments