In the occupied Sevastopol announced the resumption of the movement of ferries to Turkey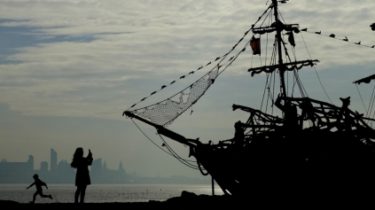 In the occupied Sevastopol announced the resumption of the movement of ferries to Turkey
© Reuters
On the Peninsula decided to resume the supply of Turkish goods.
In October, the self-proclaimed authorities of the Crimea resumed the movement of ferries to Turkey.
This was stated by the so-called Deputy of the State Duma of the Russian Federation from Sevastopol Dmitry Belik, writes "RIA Novosti".
"The first ferry of the Russian "Varyag" left the port of Sevastopol in Zonguldak", – he stressed.
According to the so-called Deputy, during the first trip the ferry brought tens of tons of fruit – oranges, tangerines and other citrus fruits.
"Imported Turkish fruit caused the collapse of prices in Sevastopol markets. Ferries between Sevastopol and Turkey allows effective way to deal with speculators and level to an acceptable level of food prices. Fruits have hit the market. In fact, we see 40-50% fall in prices", – said Belik.
He also said that the ferry was brought to the territory of the occupied Crimea building materials from Turkey.
Recall that the deterioration of relations between Turkey and Russia occurred after the Turkish military in November 2015 shot down a Russian military plane su-24 near the Turkish-Syrian border. Then Russia introduced a series of economic sanctions against Turkey and restricted the travel of Russians on the territory of Eastern partner. Only in August 2016 , Russian President Vladimir Putin met with Turkish counterpart Tayyip Erdogan and for the first time since the conflict could see eye to eye.
Comments
comments