The day of completion of the "Georgian miracle". As the Network has responded to Saakashvili's resignation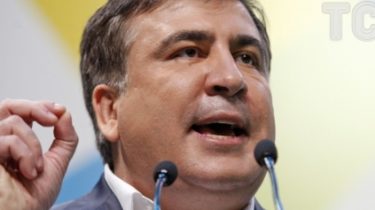 The day of completion of the "Georgian miracle". As the Network has responded to Saakashvili's resignation
© Getty Images
Users discuss the relations between the head region and Poroshenko.
The statement of the head of the Odessa regional state administration of Mikheil Saakashvili on the intention to retire has been the subject of intense discussion of Internet users.
Opinions about why the Governor decided to leave his post, divided. Some believe that Saakashvili's resignation was expected and officials preparing for the elections. Others point out that the reform project in a particular region failed, and this failure will be painful for the entire state.
See also: it is their business. Saakashvili is not going to leave the city
Also discuss the relationship between Saakashvili and Ukrainian President Petro Poroshenko, who is the head of the state administration was accused of reneging on promises and lies.
We will remind, Saakashvili was appointed head of the Odessa regional state administration in may 2015. During his presentation to the President of Ukraine Petro Poroshenko said that friends with the ex-leader of Georgia for 25 years. Also Saakashvili received the Ukrainian citizenship.
Comments
comments