The dollar and the Euro woke up after a month of "hibernation". What are exchange rates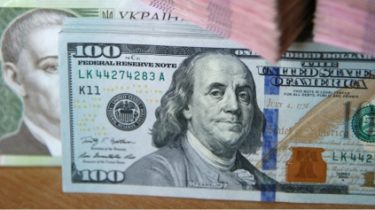 The dollar and the Euro woke up after a month of "hibernation". What are exchange rates
© Reuters
A possible victory for trump in the presidential election in the USA will negatively affect the dollar.
On Friday November 4 morning, the dollar and the Euro seemed to have woken up after a month of "hibernation" and went up. Experts explain it this way: the beginning of the month, people paid a salary. And those who could, went to the exchange to buy currency in order to save a little. Today, the average rate in the Metropolitan obmenkah – of 26.25 UAH per USD and UAH per Euro 29,25.
This is stated in the plot of TSN.Week.
"The dollar will be worth (this week) in the range of 25.9-26.3 per hryvnia. The reason for optimism is that in the interbank currency market non-cash dollar in the past three days even declined to Ukrainian hryvnia. We do not expect fluctuations, the hryvnia will be stable," predicts chief financial analyst of the Agency "Expert Rating" Vitaly Shapran.
See also: the Dollar lost value in the courses of the national Bank on 7 November. Infographics
"The currency corridor will be in the range of 26.1-26.5 hryvnia. Now the gap between interbank rate and exchange – 60 cents. And this week, the interbank rate will catch up to the rate in exchange offices and dollar will rise. Tuesday's US presidential election. And if trump will win is negative for the hryvnia," says Elena Korobkova with the Independent banking Association.
World business do not trust Trump, but because of his possible presidency would be not to trust the U.S. dollar. And that's bad, says Korobkov, because the hryvnia pegged to the dollar. Weakens it loses the torque: and in the reserves of the national Bank, and in savings of Ukrainians.
Social products rose again on the Ukrainian market
TSN. Week
Yesterday, 20:46
Add to favourites
A month ago the state ceased to control the prices of social products to said market. TSN promised to monitor the prices. We made up our own basket of social set: chicken, bread, milk, sour cream, butter, sugar, flour, sausage and eggs. And watch the price tags in the supermarket. Six positions from 10 pulled up.
Comments
comments