The national Bank recorded a strengthening of the hryvnia in October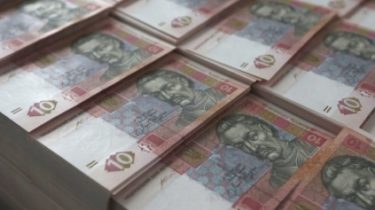 The national Bank recorded a strengthening of the hryvnia in October
© UNIAN
The exchange rate appreciated by 1.2%.
The official exchange rate of hryvnia to the dollar at the end of the month as at 29 October rose by 1.2%.
It is reported by the national Bank of Ukraine.
In October the foreign exchange market supply of foreign currency exceeded the demand for it by improving market sentiment against the decision of the International monetary Fund on the allocation of our country the next tranche of the loan, and also due to the stabilization of world commodity prices.
According to an UNIAN correspondent, the official exchange rate of hryvnia to the U.S. dollar in September fell 1% in January-September by 7.9%.
Today, November 7, quotes the hryvnia against the U.S. dollar on the interbank currency market of Ukraine at the time of the close of trading established at the level of 25.55/25,57 UAH/USD.
See also: the Dollar lost value in the courses of the national Bank on 7 November. Infographics
We will remind, on Friday, 4 November morning , the dollar and the Euro seemed to have woken up after a month of "hibernation" and went up. Experts explain it this way: the beginning of the month, people paid a salary. And those who could, went to the exchange to buy currency in order to save a little
Comments
comments