Energy independence. What volume of gas reserves does Ukraine have and for how many years they will last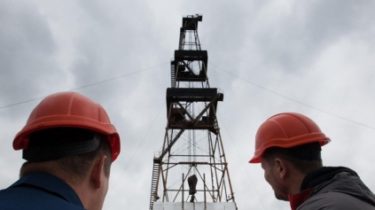 Energy independence. What volume of gas reserves does Ukraine have and for how many years they will last
© Ukrgazvidobuvannya
By 2020, the production of domestic gas is expected to grow to 47 billion cubic meters.
Recoverable reserves of gas in Ukraine are estimated at 924 million cubic meters. Given that in 2015 the consumption amounted to 33.7 billion cubic meters, and existing stocks may be enough to Ukraine for three decades. But the total capacity reserves (including unexplored) may reach 5.6 trillion cubic meters – with the current volumes of consumption it should last for over 160 years.
"The recoverable reserves of our country is estimated at 924 billion cubic meters. The total potential, which we can expect in the future, it is at 5.6 trillion cubic meters. We have quite a significant capacity to provide its economy with gas. Ukraine annually produces about 2% of its reserves. We need to find the right solution that will give the opportunity to increase its own production", – said during the hearings of the Committee on energy in Parliament, the Vice Prime Minister of Ukraine Volodymyr Kistion, quoted by "UKRINFORM".
Total production of the domestic gas gas companies by 2020 should reach 27 billion cubic meters, and the state of PJSC "Ukrgasdobycha" should reach 20 billion cubic meters.
"We are doing together with the deputies and experts, specific steps to achieve this goal. Together we have prepared a draft concept of development of the gas industry. He is now at the consultation stage and will soon be included in the agenda of the Cabinet of Ministers", – said Question.
Recall, Ukraine for a year buys gas from Russia. Because of this, and because of reduced purchases by other countries revenues of the Russian Federation from the import of blue fuel fell by a third.
Comments
comments