A London court has unfrozen the assets of Kolomoisky, rejecting the claim of the Russian company media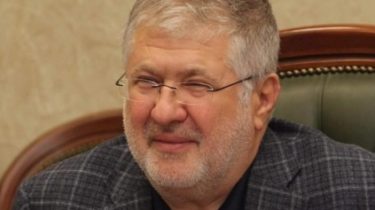 A London court has unfrozen the assets of Kolomoisky, rejecting the claim of the Russian company media
© facebook.com/svyatoslav.oliynyk
This decision was taken due to "the lack of real chances of success".
London court withdrew the arrest of assets of the Ukrainian businessmen Igor Kolomoisky and Gennady Bogolyubov in the amount of 380 million dollars under the claim of the Russian company "Tatneft".
It is reported by Interfax with reference to Bloomberg.
It is noted that the court also took the side of Bogolyubov and Alexander Yaroslavsky, and rejected the claim of Tatneft, "despite the lack of real chances of success".
See also: Kolomoisky has again won a court case against Saakashvili
We will remind, in April of this year, "Tatneft" reported about the initiation of judicial proceedings in England against the Ukrainian businessmen in the case of oil supplies to the Kremenchug refinery. The company wanted compensation 334 million dollars damages and interest.
Then the Bogolyubov's lawyer Ali Malek told the court that this requirement is "stale". He also added that "in the claim, the Statute of limitations."
After that, the London court under the claim of the Russian company Tatneft has issued a warrant for the freezing of assets of Ukrainian businessman and former head of the Dnipropetrovsk regional state administration Igor Kolomoisky and three Ukrainian businessmen for the sum of 380 million dollars.
Comments
comments