In Moscow has died the representative of BP on human rights in Russia Kreidler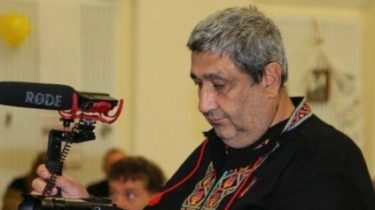 In Moscow has died the representative of BP on human rights in Russia Kreidler
© Vladimir Kreidler facebook
Recently, he participated in anti-Kremlin "Russian March" in Lublin.
Today, November 8, in Moscow on 49-m to year of life has died the representative of the Verkhovna Rada of Ukraine on human rights in Russia Vladimir Kreidler.
This was reported at the Ukrainian Embassy in the Russian Federation with reference to the relatives of Kreidler, UNIAN reports.
Note that Kreidler had an active anti-war stance and participated in most of the street actions in support of Ukrainian political prisoners (including Savchenko) and against the Russian invasion of Ukraine. On 4 November he took part in anti-Kremlin "Russian March" in Lublin.
It is worth noting that in his last post on the page in Facebook Kreidler said that he wrote various provocateurs in connection with participation in the March.
"No one said I was lying! No one said I was selfish and doing something for the money!
Wake up, it's simple, Yes, I have more than one lot of friends in different circles. Ukraine is divided and I don't talk to many, but that does not mean that these a changed attitude to me or I to them! Have I been hiding that I am a Jew? Unless I kept a good relationship with the Russian and not only Russian nationalists?", – he wrote.
Also Kreidler added that not paying attention to what they write about it in an attempt to compromise.
"Ukraine, brothers and sisters. I pray for you! I believe in you and your victory! Glory To Ukraine! Glory to the heroes! Success and freedom! Vladimir W..e..R ", – he added.
Comments
comments