Obolon detained two men who were selling grenades on the street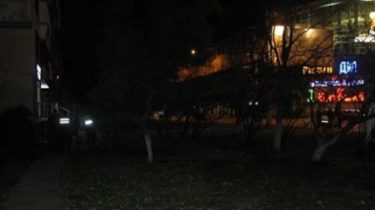 Obolon detained two men who were selling grenades on the street
Kiev
Today, 15:50
1 of 5

© GU NP from Kiev

1 of 5

© GU NP from Kiev

1 of 5

© GU NP from Kiev

1 of 5

© GU NP from Kiev

1 of 5

© GU NP from Kiev
© GU NP from Kiev

© GU NP from Kiev

© GU NP from Kiev

© GU NP from Kiev

© GU NP from Kiev
Men are in a temporary detention center.
Obolon 26-year-old and 27-year-old men were detained for trying to sell a grenade.
It is reported, the police Kiev.
The boys, who were found in Obolonskiy Avenue, faces up to seven years of imprisonment.
Noticing the police, they tried to escape, but a few minutes ended up in handcuffs.
"During the surface inspection, the police found the fellow three RGD-5 grenades, one hand grenade f-1 and four fuse to them. In addition, the experts withdrew the object, similar to knife", – said the head of the Obolon police Department Michael Nikonov.
Criminal proceedings are begun.
See photo: In Moscow metro the man carried anti-tank grenade launcher
We will remind, in dnepropetrovshchina detained girls, which carried dozens of grenades to the city. During the inspection of 18 – and 22-year-old passengers of the Fiat police found 10 grenades f-1, RGD-5, 8 RGN grenades and 10 fuses to them, as well as 4 rounds.
Comments
comments