The collection of exculpatory evidence and collateral: Feigin spoke about the upcoming defense Sushchenko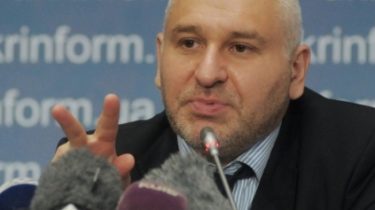 The collection of exculpatory evidence and collateral: Feigin spoke about the upcoming defense Sushchenko
© UNIAN
But the lawyer Feygin does not have high hopes for real change the measure of restraint.
The famous Russian lawyer mark Feigin discussed with the detained in Russia Ukrainian journalist Roman Sushchenko future protection plan.
About it writes UKRINFORM.
At the end of November the deadline for his detention. Therefore, the protection collects documents and arguments to change the measure of restraint on "house arrest," also discusses the possibility of dismissal Sushchenko bail. Feigin did not have high hopes for real change the measure of restraint. But this procedure is accurately and fully argued by the defence, very important for a potential future processes in the European courts.
Place for possible detention under "house arrest", like last time, will be declared the apartment of a close relative, a cousin.
Work is also continuing evidence of the innocence of the Roman Sushchenko, but because of the secrecy of the case Feigin can't comment on it.
Read also: In Moscow the lawyer Feigin picketed the FSB to release Sushchenko
Recall, 3 October, information appeared about the arrest of Roman Sushchenko Lefortovo court for 2 months. Russian security forces claim that Sushchenko "purposefully collected data, which constitute state secret, the activities of the Armed forces and National guard, the leak of which abroad could harm the defense of the state". Against the Ukrainian opened a criminal case on charges of espionage, are investigating. Roman Sushchenko in jail "Lefortovo" has found members of the Public oversight Commission (POC) of Moscow. 47-year-old journalist was in the chamber of the quarantine Department.
The journalist told members of the STC that he was put under psychological pressure, and the investigator was not allowed to call and tell his wife about the arrest. The FSB has provided him with a state attorney. The former lawyer was released from Russian captivity of the people's Deputy of Hope Savchenko mark Feigin decided to help Sushchenko and become his protector.
Journalist Roman Sushchenko can exchange for a detainee recently in Exactly the agent of the main intelligence Directorate of the General staff of the armed forces of the Russian Federation.
Russian security services monitored the journalist Sushchenko from last year
TSN. Wounds
3 Nov, 07:57
Add to favourites
This was stated yesterday in Kiev lawyer mark Feigin. The exact purpose of the arrest, the lawyer added, is still unknown. The correspondent of the Agency "UKRINFORM" in Russia charged with espionage. He faces 20 years in prison. Already talking about a possible prisoner swap, as it was with the Hope Savchenko. Feigin believes that the fate Sushchenko soon unable to speak at the meeting of the trilateral contact group in Minsk and during the next meeting in the Normandy format.
Comments
comments