Filatov told about the lack of a relationship with Kolomoisky and last conversation with him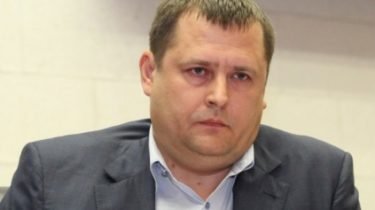 Filatov told about the lack of a relationship with Kolomoisky and last conversation with him
© UNIAN
Filatov last met with Kolomoisky in October.
The mayor of the Dnieper Boris Filatov said about the lack of a relationship with businessman Igor Kolomoisky.
About Filatov said "Ukrainian truth".
Asked by reporters whether he had a conflict with a businessman, he replied: "I can say this: the words of the people that appear on his behalf, he and I have conflict. But he and I have now no relations. Can this be regarded as a conflict – I don't know. These people do not speak about the reasons. Don't understand and I can invent what I want to build, to return to the family, but only family member I never had."
Filatov also said that the last time I met with Kolomoisky in October 2016 in Kiev.
"I came to tell him about regional development, problems of decentralization. He told me that the party ("ILL") are going to focus on local regional leaders. The club in Lutsk, Shevchenko Frankivsk, you're in the river, someone else. I say Yes, Yes," repeated the essence of the conversation the mayor.
At the same time, Filatov told about the problems with the local airport.
"I have two problems in the river such as construction of roads and airport, but remove the brackets, because we understand who it is hosting. Well who all know who. The company "Dniproavia" or MAU (shareholder Kolomoisky), or how it is", he added.
See also: Groisman warned Filatov on the terms of the mayor: there will be a 64 idiot
We will remind, on November 27, 2015 during the session of Dnipropetrovsk city Council Boris Filatov was sworn in by the mayor. Earlier, the representative of the party DILL Boris Filatov was elected the new mayor of Dnipropetrovsk, gaining the most votes in the second round. decently published the TEC Protocol for Filatov 184 874 voters. His opponent – the representative of "Opposition block" Oleksandr Vilkul received support 158 of 752 voters.
Comments
comments