Groisman warned Filatov on the terms of the mayor: there will be a 64 idiot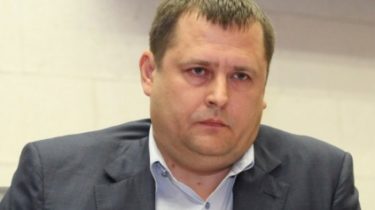 Groisman warned Filatov on the terms of the mayor: there will be a 64 idiot
© UNIAN
According to the mayor, deputies are trying to fail the adoption of the budget.
The mayor of the Dnieper Boris Filatov called deputies of the city Council "idiots" and told about the attempt of the failure of the budget.
He stated this in an interview with "Ukrainian truth".
"He said, saying that now sit in my shoes and you'll have a 64 idiot, who every day will launch you into space, and I have 425. I saw it at the Bottom of the winery and said: "Vova, you did was right", – said the head of the Dnieper, remembering the conversation with Prime Minister of Ukraine Volodymyr Groisman, when he went to work as a mayor. In a press-service Groisman has not yet responded to the request Dnia whether there was such a conversation.
Besides Filatov assured that the failure of the city Council session on 20 October, when there was no one member of the faction "opposition bloc" and "gromadska force", as well as three members of the faction "DILL", the attempt to fail the adoption of the budget and the desire to change the Secretary of the Board.
However, the mayor stressed that in Parliament he had with all the "elegant attitude, except for a few comrades."
"Hear me all right, and even Peter. Everyone knows that I'm a normal person, want to work, a positive assessment of the decentralization and consider it the main achievement of Vladimir Groisman," – said Filatov.
See also: the Husbands of pregnant daughters Yarosh fighting in the Donbass – Filatov
Comments
comments