In the Donetsk region in shelling killed civilians – police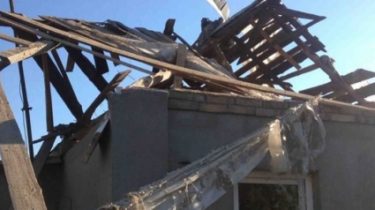 In the Donetsk region in shelling killed civilians – police
© facebook.com/Вячеслав Abroskin
A shell fell near the house of the deceased.
Fighters of terrorist group "DNR" shelled houses in the village of Novgorod in the city of Trecce Donetsk region. The shelling killed 30-year-old man.
This reports the press service of the police of the Donetsk region.
One of the shells militants fell near the house of the deceased. Despite the shelling, the police arrived at the scene and saw the body of the deceased were two women. Police took the women, who, because of shock, not even able to say anything, took them to a safe area and handed over to the paramedics.
Now on the scene working police officers who provide assistance to civilians, capture the consequences of the crimes of the terrorists.
Information on this fact brought in the Unified register of pre-judicial investigations under article 258 "Terrorist act" the Criminal code of Ukraine.
Comments
comments