The aggravation of the situation and the elections in the Donbass. What he was talking about the contact group in Minsk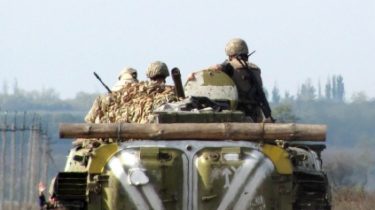 The aggravation of the situation and the elections in the Donbass. What he was talking about the contact group in Minsk
© Ministry of defence of Ukraine
Among the key topics was the release of the hostages.
Ended in Minsk meeting of the Trilateral contact group on Donbass.
This was reported by press Secretary of the Ukrainian representative in the Tripartite contact group, ex-President of Ukraine Leonid Kuchma Darka olifer.
According to her, the results, the participants heard a report by the chief monitor of the OSCE Ertugrul Apakan. He noted a sharp increase in the number of attacks in the Donbass – more than a third.
Read also: the Donbass intensified enemy snipers. Digest ATO
"In particular, this occurs in the area of Shirokino, Pavlopol, Avdiivka and Svitlodarsk. Violations of the cease-fire by ORDO happening, including using artillery and mortars – weapons prohibited by the Minsk agreements", – stated in the message.
After his report of SMM OSCE in conjunction with the JCCC, the Ukrainian side and representatives ORDO was entrusted to decide all questions of safety associated with opening Gold KPVV and to open the checkpoint until the next contact group meeting – November 23.
Also, after the work group had decided that now is the dilution of forces and means in the Village of Lugansk is not possible because of the attacks that the militants continue to lead in this area. In particular, the OSCE observers recorded fresh craters from explosions of shells fired in this area from automatic grenade launchers.
In addition, the meeting participants heard the report of the coordinator of OSCE humanitarian subgroups Tony Frisch, on his visit to the occupied territories, where he familiarized himself with the conditions of detention of Ukrainian hostages.
The Ukrainian side continues to insist on the liberation of the people.
"The outcome of the political sub-group Ukraine is once again outlined its position: the election on the uncontrolled part of Donbass can pass only according to the Ukrainian legislation," – said olifer.
Economic sub-group held consultations on social issues and rebuilding infrastructure.
We will remind, during a meeting the previous meeting of the trilateral contact group on the Donbas, the participants failed to reach consensus on major issues. New areas of security on the line of collision was not consistent. The exact timing of the withdrawal of forces in the Village of Lugansk is also not determined.
Comments
comments