Steinmeier called an emergency meeting of EU foreign Ministers because of the victory trump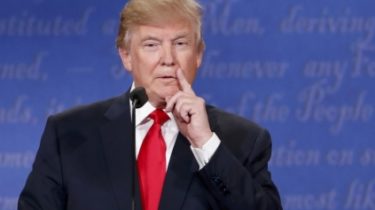 Steinmeier called an emergency meeting of EU foreign Ministers because of the victory trump
© Reuters
The meeting of foreign Ministers will be held on Sunday, November 13.
The Minister of foreign Affairs of Germany Frank-Walter Steinmeier has initiated an emergency meeting of foreign Ministers of member countries of the European Union (EU) on the results of the elections of the President of the United States.
On Wednesday, November 9, reported in the official account of the office on Twitter.
Also on the website of the German foreign Ministry published a statement by Steinmeier on the subject. In it, the diplomat noted that, despite the fact that the outcome of the vote in the United States is very different from what they expected residents of Germany, the significance of the victory of Donald trump should not be underestimated.
According to media reports, the meeting of foreign Ministers will be held on Sunday, November 13.
The German Minister expressed hope that the new US President will not create a schism in international politics. He remembered that during the election campaign, the Republican criticized Europe and in particular Germany.
"I think we should get used to the idea that the policy of the United States will become less predictable for us," said Steinmeier.
See also: paruby believes that victory trump will give Ukraine new possibilities
We will remind, the candidate of the Republican party, Donald trump won a victory on elections of the President of the United States. For his candidacy voted for 48.1% of the voters. The electors gave early for Republican 276 votes. Democrat Hillary Clinton scored 47.2 percent and 218 electoral votes. Trump won in Florida, Texas, Oklahoma, Louisiana, Mississippi, Alabama, Georgia, Kansas, Arkansas, North Carolina, Tennessee, South Carolina, West Virginia, Missouri, Kentucky, Nebraska, Wyoming, North Dakota, Indiana, Iowa, Ohio, Idaho, North Dakota, Alaska, Montana.
Hopes of the Kremlin: how the official Moscow reacted to the victory trump
TSN. 16:45
Today, 17:35
Add to favourites
Interest in the election of the President of the United States in Russia, even livelier than for the elections to the state Duma own. During the election campaign the sympathies of the Russian politicians do not hide – they supported trump, for the, first, openly praised Putin, and secondly, promises to focus on domestic policy, and the Russians want to fill in the holes that may appear in international Affairs. One of the first trump congratulated Vladimir Putin.
Comments
comments