The EU has formally imposed sanctions against state Duma deputies, who were elected in the Crimea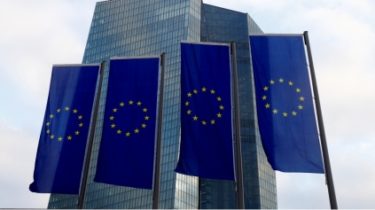 The EU has formally imposed sanctions against state Duma deputies, who were elected in the Crimea
© Reuters
The list includes five officials from Crimea.
The European Union added to the sanctions list of the deputies of the state Duma of the Russian Federation elected in the occupied Crimea.
About the decision of the Council of the EU reported in the EU Official journal, which published the text of the decision.
"Given the organization of the Russian Federation elections to the state Duma in illegally anacoana Crimea and Sevastopol the Council believes that six men should be added to the list of persons and companies subject to restrictive measures", – reported in the decision.
The list includes five deputies from the Crimea (Konstantin Bakharev, Ruslan Balbec, Andrei Kozenko, Svetlana Savchenko, Paul Speraw) and one official from Sevastopol Dmitry Belik.
See also: the EU agreed to impose new sanctions due to the annexation of Crimea – Reuters
The decision on sanctions shall take effect from the date of its publication.
Note that in the Russian state Duma in September was elected 8 deputies. However, two of them (Natalia Poklonskaya and Mikhail Sheremet) are already in the list of persons and companies subject to sanctions in connection with violation of the territorial integrity, sovereignty and independence of Ukraine.
Recall that the EU sanctions include a ban on imports into the EU of goods from Crimea and Sevastopol; investment in Crimea or Sevastopol; travel services in the Crimea and Sevastopol (in particular, European cruise ships can't go in the Crimean ports); export of certain goods and technology to Crimea, in particular, in the sphere of transport, telecommunications and energy.
Comments
comments