At the gas station change the price tags on gasoline. The average cost of fuel for November 10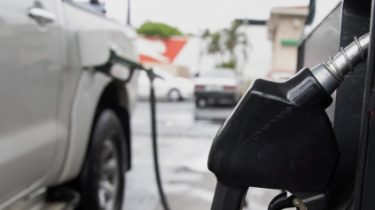 At the gas station change the price tags on gasoline. The average cost of fuel for November 10
© Getty Images
A liter of A-95 gasoline costs an average 23,18 of the hryvnia.
On the Ukrainian gas stations over the last days, gasoline prices rose slightly. Diesel fuel and gas for cars left on yesterday's performance.
A liter of gasoline category A-95 in average in Ukraine today, November 10, is 23,18 UAH. Depending on the gas stations, the price of this fuel varies from 21,90 to 24.99 UAH UAH. That is, to save or to pay can be up to three hryvnia. This is stated in the plot program "snidanok z "1+1".
Liter of diesel will cost drivers on average 19 UAH.
Gas for cars is a 12.03 UAH.
We will remind that "Russian Railways" has banned the transportation through the territory of the Russian Federation of cargoes in cars of ten Ukrainian companies. Permitted only empty wagons to move back to Ukraine. In the sanctions list "Ukrspetstransgaz" (1680 runs a fleet of tanks), which carries out transportation of liquefied natural gas with the state tax service "Gazprom Gazenergoset". This news could cause market concerns about the reduction in the supplies of LPG, and therefore the prices yesterday went up.
The price of fuel at Ukrainian filling stations, in USD per liter
Fuel
14 APR
31 may
30 June
8 Sep
21 Oct
9 Nov
10 Nov
Gasoline A-95
20,48
22,40
22,37
22,39
22,80
23,12
23,18
Diesel fuel
17,50
18,49
18,49
18,49
Of 18.99
19,00
19,00
Gas
8,10
8,12
8,02
11,50
11,73
Of 12.03
Of 12.03
We will remind, the Antimonopoly Committee has fined the well-known network of filling stations for 200 million UAH because of the "gasoline conspiracy".
Comments
comments