The Association of bakers announced the price increase of bakery products in Ukraine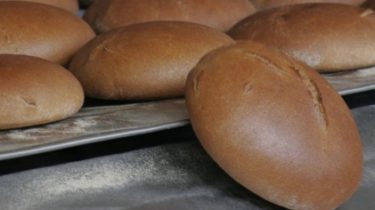 The Association of bakers announced the price increase of bakery products in Ukraine
© UNIAN
Until the end of the year prices could rise by 15-18%.
Manufacturers of bakery products announces growth of 15-18% of the price of their products due to the cost of the cost by the end of 2016. The average price of rye-wheat bread in Ukraine is UAH of 10.56. That is, the price increase will happen in two and a half hryvnia.
This was stated by the President of the Ukrainian Association of bakers (this includes about 60 producers) Vladimir Succession, transfers UNIAN.
"Are today's market realities that grain producers need to rethink the price, and the price revision will occur in the range of 15-18%. That will be a price increase," – said the Series.
We are talking in particular about pricing at the industrial enterprises, working on common terms of taxation, members of the Association and is about 40% of the Ukrainian market of bakery products.
The series explained that the more expensive meal, which is 38-43% of the cost of production of bread. In the past year, prices of flour increased by 13.7%, first grade – 14%, 17%, and the cost of rye flour increased by 21%. The rise in price of flour, in turn, was the result of higher prices for wheat and rye.
Added to the price of other ingredients: oil and yeast – 7%, salt – by 17.2%.
At the same time, electricity tariffs rose by 29.5%. Logistics costs increased 10.4%.
"The formation of the price of bread tied in all respects, oddly enough, to the exchange rate. All equipment that is used by bakers, purchased mainly in Europe. That is, all spare parts, repair is a direct reference to the exchange rate. Energy is also tied," said Series.
In addition, the price of bread is affected by raising the minimum wage to bakeries, which since September has increased by 18%.
Meanwhile, the Metropolitan government promises that in Kiev in individual stalls some more time you can buy bread at the "frozen" prices.
Comments
comments