After the election of President trump to change – expert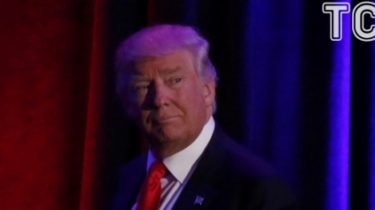 After the election of President trump to change – expert
© Reuters
The new US President attracts experienced managers.
The newly elected President of the United States Donald trump after the election changes, said a senior fellow at the Atlantic Council of the United States Adrian Karatnycky.
"I don't think it was a show. I think he felt the pulse of the people and tried to squeeze some enthusiasm more vivid and passionate statements like anti-establishmentthe candidate. But his entourage is quite establishmentthe, with the exception of some Russian agents, but the latter is not very visible now," said Karatnycky on a talk show, "the Right to Vlad".
The expert noted that trump will attract to his team of people with extensive managerial experience, therefore, will act in a traditional "national waterway".
Read also: Russia is mistaken about the position of the tramp – Ambassador of Ukraine to the USA
"Mostly people 60-70 years who worked in different administrations or at the city level, at the pan-national preeminent Araratian level. Ironically, the market and the exchange in recent days has risen. This means that they realize that trump is the embodiment of many establishments sentimentality," said Adrian Karatnycky.
We will remind, the candidate of the Republican party, Donald trump won a victory on elections of the President of the United States. For his candidacy voted for 48.1% of the voters. Voters cast early for Republican 276 votes. Democrat Hillary Clinton scored 47.2 percent and 218 electoral votes. Trump won in Florida, Texas, Oklahoma, Louisiana, Mississippi, Alabama, Georgia, Kansas, Arkansas, North Carolina, Tennessee, South Carolina, West Virginia, Missouri, Kentucky, Nebraska, Wyoming, North Dakota, Indiana, Iowa, Ohio, Idaho, North Dakota, Alaska, Montana.
After the election, trump will change and will build a team of managers of the older generation – Karatnycky
Policy
Yesterday, 23:31
Add to favourites
Senior fellow at the Atlantic Council of the United States Adrian Karatnycky'm sure Donald trump would not continue to exploit the image of the "white crows". According to experts, the 45th President will behave more carefully, and the administration will take the politicians of the older generation, older than 60 years.
Comments
comments