In Moscow broken ATM unemployed half a million rubles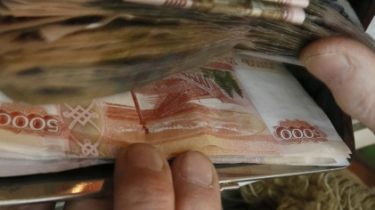 In Moscow broken ATM unemployed half a million rubles
© Reuters
The man was arrested and accused of stealing.
Employees of criminal investigation OMVD the district Veshnyaki detained 40-the summer jobless visitor from Belgorod region is suspected of embezzling money from the ATM.
In the territorial police Department received a report from a representative of one of the banks about the theft. According to an employee of the financial institution, unknown stole from the ATM located at Veshnyakovskaya street, 500 thousand rubles.
During the operative-search activities policemen detained the suspect in one of the branches of the Bank in the moment when he was going to pay the loan.
As stated, when you make a withdrawal the ATM gave the suspect instead of four – 20 thousand rubles. Taking advantage of a technical glitch, the man removed a total of half a million rubles.
On this fact criminal case on signs of structure of the crime provided by part 3 of article 158 of the criminal code "Theft". Concerning the suspect the measure of restraint in the form of recognizance not to leave.
Comments
comments