In Poland stated the need to create alternatives to the Minsk process – with the participation of the United States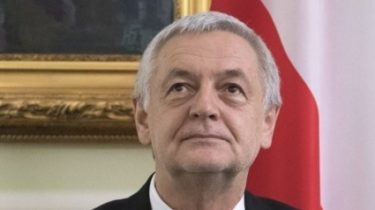 In Poland stated the need to create alternatives to the Minsk process – with the participation of the United States
Ian Pclo© UNIAN
The relevant proposal was voiced by the Ambassador of the country.
Poland or the USA could enter in the alternative to the Minsk process format of the talks, which also touched upon the issue of Crimea.
This was stated in interview to Agency "Interfax-Ukraine", the Ambassador of Poland in Ukraine Jan Inferno.
See also: the Worsening situation and the elections in the Donbass. What he was talking about the contact group in Minsk
"Now we have the Minsk agreement, and all countries should respect their commitments under these agreements, but if the Minsk agreement do not work, then you need to think about the new format, possibly with the assistance of the United States," – said the diplomat.
He believes that to resolve the conflict in the Donbass without neighboring countries, such as Poland, it is impossible.
"It would be quite natural, if Poland was included in the new format," thinks Inferno.
The Ambassador also added that the new negotiating process should be raised the question of the Crimea.
"The problem of "Minsk" in that it applies only to the Donbass, not Crimea. Crimea should be following," said Inferno.
Earlier it was reported that in Minsk, Russia tries to promote the adoption of "formula Steinmeier". The Ukrainian side stated that it is unable to do so as heads of state "Norman Quartet" instructed the 4th foreign Ministers to develop a roadmap until the end of November.
Comments
comments