In Russia begin a new set of militants from the Donbass to be sent to the war in Syria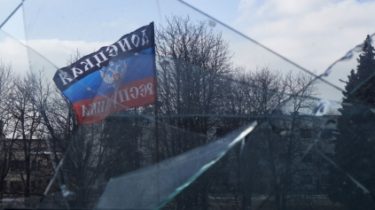 In Russia begin a new set of militants from the Donbass to be sent to the war in Syria
© Getty Images
Preference is given to established groups of mercenaries.
Β Rostov-on-don has a specially formed military unit, where, under the leadership of the security services of the Russian Federation from November 15 to begin the next set among the militants "DNR/LNR" for the formation of battle groups to participate in the fighting in Syria.
It is reported by the coordinator of group "Information resistance" Dmitry Tymchuk in Facebook.
Read also: defense Ministry again denied the bombing of neighborhoods by the Syrian Idlib
According to him, preference is given to already formed groups of militants of "DPR/LPR" commander who in fact have passed combat coordination, "work together" and know each other.
"The selected militants are housed in the barracks of the specified military unit, where during the first month of being tested by the FSB. At the end of testing with them, signed a contract for a period of three months. The size of the promised cash collateral is between 200-250 thousand grew. rubles," – said the MP.
Formerly the Headquarters of the ATO reported that militants going to fight in Syria, offering payments in 10 times more, than in the part of the terrorists "DNR" and "LNR"
Comments
comments