The OSCE recorded more than 100 attacks from "Grad" near Mariupol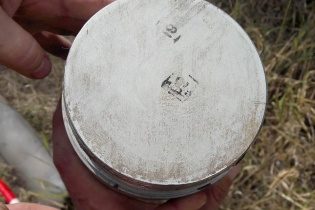 The OSCE recorded more than 100 attacks from "Grad" near Mariupol
© Facebook/the press-center of staff ATO
In addition, the seriously deteriorating situation in the area Debaltsevo, said in the mission.
OSCE observers have recorded about 140 shots fired from jet systems of volley fire in the areas North-East of Mariupol.
This was stated by first Deputy Chairman of the OSCE SMM Alexander Hg at a press briefing in Kiev, reports Ukrainian Pravda.
Read also: Russia plans large-scale destabilization in Kiev, the regions and the aggravation of the Donbas – SBU
"Last week three nights in a row, from Friday to Sunday our camera in Shirokino recorded the fire of jet systems of volley fire. In General, the SMM observed about 140 missiles fired from jet systems of volley fire in districts to the North-East of Mariupol over the past week," he said.
Hug added that in the Luhansk region observers also heard volleys of fire from rocket systems. The SMM observed more than 150 explosions caused by artillery fire in the Western districts of Luhansk region. According to him, the situation is seriously exacerbated the situation in the area debaltseve.
Earlier it was reported that as a result of massive shelling near Pavlopol killed a Ukrainian defender. Four more fighters, according to the ATO headquarters, were injured and two are injured during combat missions.
Comments
comments