Elections in the United States in the style of "Star wars" and Instagram of the girl, and President of 180 countries. Trends Network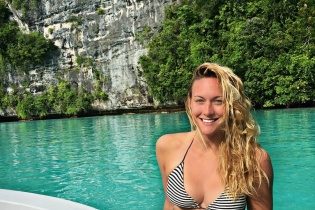 Elections in the United States in the style of "Star wars" and Instagram of the girl, and President of 180 countries. Trends Network
© instagram.com/expedition_196
Funny news and news that interest many, watch in our collection.
Team TSN.ia daily will collect for readers of the main trends of social networking – the key discussion topics of users, jokes, funny fotozhaby and most popular videos of the last days.
Today, 11 November, Internet users continued to discuss the victory of Donald trump in US elections and watched the animated trailer about the U.S. presidential race in the style of "Star wars."
A flash mob with a sinking continued to gain momentum – #MannequinChallenge even got the hospital.
Also gained popularity Instagram page girls Cassandra where Pascal that traveled more than 180 countries.
Comments
comments