Trump opposes abortion, but OK to treat same-sex marriages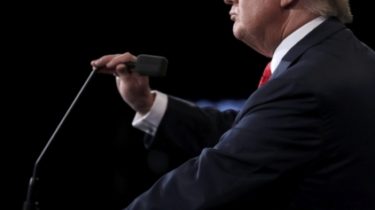 Trump opposes abortion, but OK to treat same-sex marriages
© Reuters
The question of legalization of abortion can move to the States.
The US President-elect Donald trump confirmed that he would oppose abortion, but said he has nothing against gay marriage. Also for a vacancy in the Supreme court, which plays an important role in addressing these issues, he is going to appoint a conservative judge.
This was said by trump in the programme "60 minutes" of CBS.
Among the most important cases that were decided, the Supreme court is the resolution of abortion at the Federal level (1973) and the recognition of same-sex marriage (2015).
"It's the law. It was decided in the Supreme court. That is, it's over. These issues have been solved, and that's fine with me," said trump on same-sex marriage in the "60 minutes" of CBS.
But on abortion issues, the newly appointed judges will be "Pro-life" (against abortion – ed). "As for abortion, if (decision about their legalization) would be revised, the issue will go back to the States," said trump.
Read also: Putin, abortion and the sex scandal. That fiercely discussed in the final televised debate trump and Clinton
On the question of what needs to be done to women, which banned abortion at the state level, trump asked them to go to other States where abortion is legal.
Earlier, Donald trump has adjusted its position on abortion after his statements on this account has caused an equally angry reaction of both supporters and opponents of abortion.
In particular, trump said that the decision to ban or legalization of abortion should embrace the power of individual States, not the Federal government, as this question is, according to him, ambiguous. Earlier he said he generally supports the idea of banning abortion in the United States.
In addition, trump changed his mind about who should bear the criminal liability for illegal abortion in the event of a ban. Initially it was suggested punishment for the women who went to such a step, now he was in favour of prosecuting doctors who agreed to undertake a clandestine operation. He stated that he supports a ban on abortion in the country, assuming that this rule may have some exceptions.
Comments
comments