Trump urged not to be afraid of him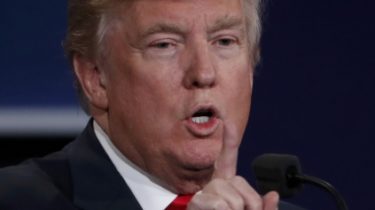 Trump urged not to be afraid of him
© Reuters
Trump has condemned any attacks on the minorities after the announcement of the election results.
The newly elected President of the United States Donald trump called on their opponents, who in recent days participated in the mass demonstrations across the country, "be not afraid" and "give him time".
About this trump said in an interview with broadcaster CBS.
He also condemned all attacks on minorities, which were recorded after the announcement of his victory in the presidential election.
"If it helps, I will say this, and say it right in the camera, stop it," concluded trump.
See also: trump actually refused the salary of the President of the United States
We will remind, the candidate of the Republican party, Donald trump won a victory on elections of the President of the United States. For his candidacy voted 47.5% of the voters. Voters cast early for Republican 290 votes. Democrat Hillary Clinton scored 47,7% and 228 electoral votes. Clinton conceded defeat in the elections.
In the United States continue to organize massive demonstrations against the victory of Donald trump
TSN. 19:30
12 Nov, 20:16
Add to favourites
Tear gas and the first wounds in Portland, about a hundred detainees in Los Angeles, new York city is preparing to experience unprecedented rally. The current President is trying to reassure the country, and his successor is already retreating from the high-profile campaign statements.
Comments
comments